100% Vegan Stress Relief For Survivors of 2020
4.9 out of 5 (based on 14 reviews)
Super Vegan is a blend of three evidence-based herbs to help support stress & anxiety, helping you to be your best, most superest self.
Reduce stress, boost energy & mood
Clinically-researched Ashwagandha, Rhodiola & Lemon Balm
Eco-friendly packaging & carbon offset
The "life changing" anxiety & stress supplement



What is this anxiety & stress supplement?
Super is a blend of three of the most clinically-researched herbs available: Ashwagandha, Rhodiola and Lemon Balm.
Ashwgandha has been called "the kind of Ayurvedic herbs" and has been extensively studied for its impact on stress, as well as its effect on power output.
Rhodiola is another Ayurverdic herb where numerous trials suggest that it may significantly reduce "burnout".
Finally, Lemon Balm, which has been used for over 2000 years, has been shown to have a notable impact on inducing calmness.

No one would blame you for feeling a little stressed right now…
Climate change, pandemics, questionable leaders… Yeah. We feel you. While nothing will replace a good diet, exercise, sleep and nights out camping under the stars, you might just want to read on…

Enter Super AKA Sciency-magic in a bottle
By combining the three most potent herbs for stress-management and well-being, we've created a product so powerful that you'll just have to try it and trust us (or your money back). Seriously, we're proud of this one.
The SUPER anxiety and stress supplement CAN HELP…

Reduce stress
All three active ingredients play a role in stress management. A double-blind, placebo-controlled study found that Ashwagandha root safely and effectively improved an individual's resistance toward stress, thereby improving their self-assessed quality of life. (4)

Boost energy & mood
A trial with 118 participants found that after just one week of supplementing Rhodiola, participants reported feeling significantly less "burnout", as well as reporting an improvement in calmness and mood. (5)

Reduce physical & mental fatigue
It's not just all about stress though. These herbs have also been found to play a role in power output (6), anaerobic running capacity and cognition (7). Ashwagandha has even been clinically proven to help enhance sexual performance health.
Discover what's powering this plant-based anxiety & stress supplement…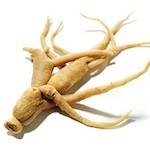 KSM-66® Vegan Organic Ashwagandha Root Extract
Our full spectrum extract has the highest concentration of all major roots available on the market. Produced based on "green chemistry" principles, without alcohol or chemical solvents.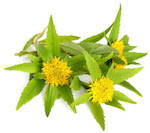 Grown in the harsh arctic regions of Europe and Asia, Rhodiola has been extensively studied for its anti-fatigues abilities, not only playing a significant role in energy, focus, stress and mood, but also endurance and recovery.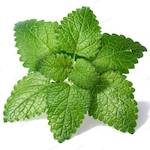 Organic Lemon Balm Leaves
Our organic lemon balm has one focus: Feel Calm. Used for centuries, our premium source is grown organically and perfectly complements our other two herbs.
SERVING SIZE:
1 Vegan Capsule
SERVINGS PER CONTAINER:
30 Servings
| | |
| --- | --- |
| Ingredient | Amount Per Serving |
| KSM-66 Vegan Organic Ashwagandha Root Extract (Withania Somnifera) | |
| | |
| Organic Lemon Balm (Melissa Officinalis) (leaves) | |
Other ingredients: Hypromellose (capsule), Rice Flour, L-leucine (vegan).
Facebook Comments